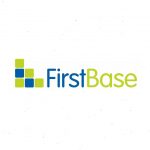 First Base Employment Limited
Main Purpose of Role
To learn to demonstrate responsibility and accountability for the efficient running of allocated plant and to demonstrate full understanding and commitment to team work.
Responsibilities
To Cut and Apply Primer Pads
To Identify and Label All Jobs Correctly
To Feed Machines Effectively
To Trim, Inspect and Pack Machines to Required Standards
To Help Start and Maintain the Running of the Machine
To ensure the allocated plant and the surrounding areas are maintained to an acceptable level of cleanliness
To ensure compliance to personal and fellow employees well-being by observing Health and Safety, Factory Legislation and Company Rules and Procedures
Skills/Experience
Mechanical knowledge, ideally in a manufacturing environment
Ability to carry out verbal and written instruction accurately and with minimum supervision
Familiarisation of work area and awareness of good housekeeping, maintaining a good relationship with fellow workers
A good eye for quality and detail
Ability to work a rotating 12-hour shift
Punctuality at work
Ability to learn
This is a full-time role on a temporary to permanent basis.
Hours are 07.00 to 19.00 and 19.00 to 07.00 rotating weekly
£9.00 per hour – shift allowance paid on night shift.