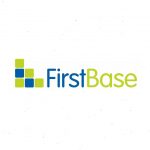 First Base Employment Limited
Production Manager – Stonehouse
You will be responsible for the day to day running of the production, supported by 2x Foreman & will be the key point of contact for communication between the Project Engineers and the works.
You will need to be able to meet the production deliverables from inception through to completion.
Qualities and Skills:
A successful track record in production management within a machine shop/fabrication/fitting shop environment & having the ability to read & check engineering drawings.
Well organised with strong planning and organisational skills.
Able to effectively manage the skilled work force.
Liaise and work closely with the engineering team & drawing office.
Strong communication skills, with a friendly, conscientious, and committed approach.
Job Description and responsibilities:
Primary responsibility is to be the link between 'Project Engineering' and 'Production' for the timely execution of sales.
Assisting with 'Quality' and 'Health & Safety' implementation.
Planning manufacturing and inspection activities for the timely execution of contracts.
Delivering production detail instructions to the factory staff. This will include executing standard and repeat contracts with little input from engineering.
The raising of bills of material and purchase requisitions for materials and equipment.
Assist purchasing with expediting material supply.
Co-ordinate inspection activities and quality checks to ensure production schedules are met
Arranging sub-contract work, delivery, and collections.
Provide advice to the design team in the production of detail drawings, as required, together with pre-production checking.
Liaise with project team to ensure client requirements are met and appropriate engineering specifications complied with.
Understanding and complying with regulatory processes (e.g. ATEX and PED)
Controlling the manufacture of PED components – Pipework, Pressure Vessels etc.
Ownership of and populating job 'Inspection and Test' plans including production of technical documentation, as required.
Understanding technical material specifications (ASTM/ISO etc.) and IEC standards for E&I.
Analysing operational issues and development of new processes.
Maintain production records, particularly welding qualifications and records.
Overview of inspection and test equipment along with QSHE staff.
Engage with staff training.
Full time, permanent role
Salary is negotiable dependent on experience