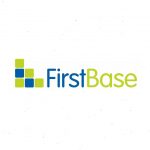 First Base Employment Limited
Part-Time Practical Engineer
Our clients team needs a Part-Time Practical Engineer to assist with maintenance, stripping, and repairing production tooling.
If you have a background in engineering or toolmaking, and you want to improve your work-life balance, then this may be the perfect opportunity for you.
We can be flexible – We need a minimum of 20 hours per week, to be worked over 3 or 4 days. Start and finish times to suit so long as they are consistent. Our core hours are 7.00am – 5.00pm, Monday to Friday.
Not everyone is an Engineer, it is a skilled occupation. To be considered for this role applicants need to be experienced in machining, turning, milling & surface grinding.
Rate – £14 an hour
25 days holiday (pro-rota for part-time)
Health Care Plan – after 6 months