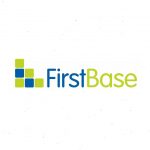 First Base Employment Limited
Powder Coater – Stonehouse
Our client who is an industrial finishing company are looking for an experienced lead powder coater to coat a wide variety of customer supplied parts.
Duties to include:
Powder Coating (single coat or multiple coats, candies, metallics, textures, leatherettes and re-coating)
Spraying Etch primer and Zinc Phosphate Primer
Organising and grouping work to maximise efficiency
Jigging of parts
Labouring to another powder coater
General housekeeping ensuring all equipment is kept clean, tidy and in good working order.
Completing all documentation
Some preparation of products for powder coating
Liaising with other people within the company
Carry out any other duties within the scope, spirit and purpose of the job as requested by management.
This role is suited to Candidates who are:
Highly organised, motivated and have excellent attention to detail.
Able to work unsupervised.
Able to work on a large variety of parts and colours daily.
Willing & eager to learn.
Passionate about quality.
Familiar with operating manual powder coating machine and using box oven.
At least 5 years previous experience in a powder coating role.
Ability to problem solve.
The ideal candidate will be able to work under pressure, to targets and key objectives and work well within a quality and customer driven environment.
Full time, permanent role
£22,500 to £27,000 per annum
8.00am – 4.30pm Monday to Friday
To apply please email your CV to industrial@first-base.co.uk