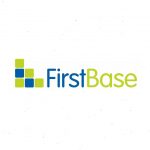 First Base Employment Limited
Picker / Packer – Stonehouse
Due to increase in business our Stonehouse based manufacturing client is looking for a Picker/ Packer to join their shipping/despatch team.
Essential Skills for this role
Good command of English speaking, writing, and reading.
Both numeracy and literacy skills at a good level & Strong eye for detail
Ability to work in a fast-paced targeted environment.
Full Training and induction will be given before starting.
Temp to Perm (potentially Perm for right candidate)
Hourly rate will be dependent on age and experience
Hours
Mon – Thurs 7.30am to 4.45pm
Friday 7.30am to 12.30pm
30 minutes Lunch and 15 minutes Morning break
Please forward your details to andrew.penrith@first-base.co.uk or call 01453 755330