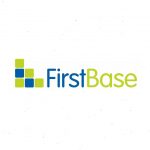 First Base Employment Limited
Paint Sprayer
Location: Basildon
Hours: 6am-2pm & 2pm-10pm rotating
Salary: £10.50 per hour
Key responsibilities:
Sprays surfaces of machines, manufactured products, or working area with protective or decorative material, such as paint, enamel, glaze, gel-coat, or lacquer, using spray gun: Cleans grease and dirt from product, using materials, such as lacquer thinner, turpentine, soap, and water.
Applies masking tape over parts and areas that are not to be coated.
Fills cavities and dents with putty to attain smooth surface.
Selects and mixes coating liquid to produce desired colour, according to specifications, using paddle or mechanical mixer.
Pours coating liquid into spray container and connects gun to air-hose, using wrenches.
Coats areas inaccessible to hand sprayer, using brush.
Cleans spraying equipment and brushes with solvent.
May heat and spray wax onto products after they are tested.
Uphold all polices in relation to health, Safety and Welfare
Key Skills:
Experience in a similar manufacturing role is preferable.
Strong problem-solving abilities, attention to detail and reliability.
Proactive and innovative.
To work effectively on your own and as part of a team, with a positive 'can-do' attitude.
The ability to prioritise workload.
The ability to work well and accurately in a time-constrained and pressured environment.
Good written and verbal communication skills.
If you would like to be considered for this position please email your CV to zoey.bunn@first-base.co.uk or call Zoey on 01453 755330.
Just at the moment, we are seeing a massive upturn in applications. Please be aware that more than ever we are needing to shortlist heavily and that it may not be possible for us to come back to you if your details do not match the needs of our client on this vacancy.
*First Base Employment is acting as a recruitment agency in relation to this vacancy. We pride ourselves on delivering excellent service to both clients and candidates and building our business through personal recommendations.