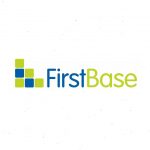 First Base Employment Limited
Powder Coater / Paint Shop Operative
Responsibilities and Duties
Priming and painting of castings, shells and bracketry
Competent with the use of hand-held orbital sanders and polishing machinery
Able to work as part of a close team
Be able to follow instructions given by line Supervisor/Manager
Work to high standards and targets
Adhere to safe working practice in accordance with company PPE requirements and Health & Safety Policies
Quality and quantity checks to be performed on all paint processes
To undertake training if required
Any ad hoc duties as required
Qualifications and Skills
Previous experience with powder coating processes is essential and any prior experience within similar Paint shop set ups is preferable but not essential. We are seeking an enthusiastic individual with a want to learn and develop.
Hours:
Monday to Thursday 08.00 – 17.00
Friday 08.00 – 14.00
Job Type: Full-time
£11.00 – £11.50 per hour. Overtime available. Annual bonus
20 days annual holiday entitlement, plus Bank Holidays. Overtime available. Workplace Pension.