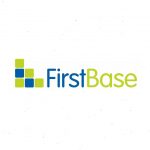 First Base Employment Limited
A fantastic opportunity has arisen for a number of Multi skilled Maintenance Engineers to join a nationally recognised manufacturing company based in Quedgeley. Our client can offer a stable environment, the opportunity for fantastic career progression and continuous personal development.
The role will:
Act to requests for equipment / facilities faults, diagnose fault repair and return equipment to operational service and perform routine preventative maintenance tasks and repair any mechanical, hydraulic or electrical problems should they arise with the manufacturing processes, supporting equipment and systems in the facility.
Involve extended periods of working on the factory floor to tight deadlines in response to breakdown emergencies to improve equipment reliability by increasing the mean time between failure while reducing the mean time to repair.
Day to day tasks
Inspecting equipment and conducting routine maintenance.

Carry out repairs to all types of plant and equipment in a safe, timely and professional manner.

Troubleshooting equipment malfunctions

Ensuring that work carried out complies with Health & Safety legislation

Fit new parts and make sure equipment is working correctly

Liaise with client departments, internal customers and other engineering and production colleagues

Control maintenance tools, stores and equipment

Deal with emergencies, unplanned problems and repairs

Improve health and safety policies and procedures

Maintaining manufacturing processes

Carry out PPM schedules as necessary and planned work orders as required.
Education & Experience
Mechanical & Electrical based apprenticeship with City & Guilds or equivalent qualifications

Extensive experience as a qualified maintenance / service engineer operating in an industrial environment

Advanced knowledge of hydraulic & pneumatic system
Shift Pattern
This role will work a "Pitman shift" on a days basis:
6:30am – 6:30pm
working a pattern of 2 on 2 off ,3 on 3 off, 2 on 3 off – this will be explained fully at interview
Salary – £30,000 – £35,000 per annum
Up to 15% bonus paid annually.
Interested candidates are invited to apply ASAP*