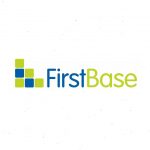 First Base Employment Limited
Model Finisher, Gloucester
Applications are invited for the full-time, permanent position of Model Finisher working primarily on plastic parts. The vacancy is on our day shift.
The primary function is to finish plastic models of various sizes and complexity which have been produced using silicon moulds. Finishing is either by hand or with the aid of small machine tools.
The key areas of responsibility are:
Hand-finishing models to required standard using hand tools only
Ability to read and understand written work instructions
Ability to read and understand engineering drawings
Ability to use measuring equipment such as a Vernier
Essential Experience / Qualities:
Hands-on experience in a workshop environment
Good hand-to-eye coordination and dexterity
Excellent communication skills, good team worker, flexible and able to work under pressure
Excellent timekeeping and reliability
Desirable Experience / Qualities:
Manual machining, centre lathe, vertical mill, pillar drill
Model-making background either in employment or as a hobby
Computer literacy
Full time, permanent position.
Monday to Friday working either 7.00am – 3.00pm or 8.00am – 4.00pm
£18,250 per annum
Please send your CV to industrial@first-base.co.uk or call 01453 755330