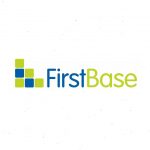 First Base Employment Limited
Applications are invited for the full-time, permanent position of Model Finisher working primarily on SLA parts but covering all finishing departments. The vacancy is on our day shift.
The primary function is to hand-finish SLA models of various sizes and complexity which have been produced on our stereolithography laser machines. There will also be a requirement to support other departments when workload demands it.
Essential Experience / Qualities:
Hands-on experience in a workshop environment
Good hand-to-eye coordination and dexterity
Ability to read and understand engineering drawings
Ability to use measuring equipment such as Verniers
Excellent communication skills, good team worker, flexible and able to work under pressure
Excellent timekeeping and reliability
Desirable Experience / Qualities:
Manual machining, centre lathe, vertical mill, pillar drill
Problem solving attitude, analytical approach to engineering solutions
Computer literacy
Possible Previous Experience
Modelmaking
Fettling
Craft or artistic background
Hours of Work
7.00 am to 3.00 pm or 8.00 am to 4.00pm, Monday to Friday
Permanent role – £10.66 per hour