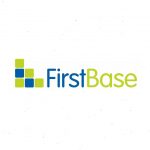 First Base Employment Limited
Merchandiser
Location Leominster
Hours 9am – 5pm With 3 days at least in the office
Salary £35,000 – £40,000
Key Responsibilities
Preparation of European product budgets and sales, profit and stock targets
Monitor performance against key indicators and identify risks and opportunities and build upon them to improve profitability and grow the business
Identify new business opportunities to grow sales and profitability
Agree and deliver trading plans in line with UK business, to optimise sales and profit.
Contribute towards the Departmental product budgets by providing Channel level insights at Brand and Category level.
Demonstrate a customer focused knowledge of the markets and the competition.
Review sales and stock forecasts regularly to ensure stock levels are managed in line with trade..
Encourage an environment of open communication within the team and the building of effective cross functional relationships
Act as an ambassador for the company values by demonstrating positive leadership behaviours.
Key Skills
Advance knowledge of Microsoft Excel
Excellent Commercial awareness with an interest in product
Able to communicate in a way that drives confidence and buy in to ideas
Ability to coach, motivate and develop a team
Resilient, adaptable and able to multi task
Able to work under pressure and at pace
Ideally educated to degree level in a fashion or business subject.
If you would like to be considered for this position please email your CV to zoey.bunn@first-base.co.uk or call Zoey on 01453 755330.
Just at the moment, we are seeing a massive upturn in applications. Please be aware that more than ever we are needing to shortlist heavily and that it may not be possible for us to come back to you if your details do not match the needs of our client on this vacancy.
*First Base Employment is acting as a recruitment agency in relation to this vacancy. We pride ourselves on delivering excellent service to both clients and candidates and building our business through personal recommendations.