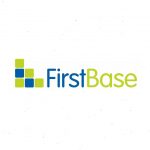 First Base Employment Limited
Workshop Technician Mechanical – Bristol
Our client design and manufacture Rotary Steering Tools for oil field industry. They are a small, yet unique company based in Bristol with most of its business being conducted in the United States.
The Mechanical Workshop Technician is an important role and covers several different aspects within the business. The duties range from, goods in and out, packing and shipping, inspection of new and used parts, assembly and dis-assembly of tools, picking kits, working in stores as well as preparing and running engineering tests.
The following skills are necessary for the role:
Ideally time served/apprenticeship trained technician.
Good knowledge of machining
Good knowledge of inspection
Good working knowledge of stores and the processes of moving stock.
Good working knowledge of assembly, large and small assemblies.
Ability to perform a range of engineering tests, this will range from assembly to running and recording data.
Working knowledge of stock control systems.
An understanding of quality and how important it is to the company.
The following skills are required:
Able to communicate both verbally and written.
Working knowledge of office 365 programs.
Organised with the ability to handle more than one job at a time.
Can prioritise their workload to complete their goals.
Be able to create and manage paperwork.
A good working attitude, whatever the task.
Conscientious and hardworking.
Team player that can work with others.
This is a full time, permanent role based in the Filton area of Bristol
Salary will be dependent on skills and experience but will be in the range of £25,000 – £32,000 per annum
25 days holiday per year plus bank holidays
37.5 Hours per week
Pension
Healthcare
Please forward your CV to andrew.penrith@first-base.co.uk or call 01453 755330