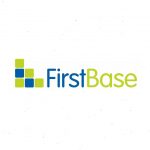 First Base Employment Limited
POSITION SUMMARY:
The Mechanical Design Engineer will support several projects that range from sustaining of the existing tool, new product development and test rigs for testing new designs or failure modes.
ESSENTIAL FUNCTIONS/RESPONSIBILITIES:
The individual will be accountable for the following functions and responsibilities:
Excellent working knowledge of 3D CAD packages, ideally Pro-Engineer/Creo.
An excellent understanding of how parts are manufactured.
Good working knowledge of change management systems.
An excellent understanding of drawing practices, GD&T, dimensional tolerance's and tolerance stack ups.
Be capable of working on your own and as part of a team.
Can prioritize their workload to complete their goals.
Organized with the ability to handle more than one job at a time.
Capable of designing test rigs and running tests.
QUALIFICATIONS/EXPERIENCE
The individual must at a minimum possess the following:
HNC/HND qualified in Mechanical Engineering.
Previous design experience, minimum 3 years.
Excellent at problem solving and thinking out of the box.
An understanding of materials and their properties, such as yield strength, hardness and galling.
An appreciation of calculations such as FEA, tolerance stack ups, data analysis from a run and effects of temperature.
An appreciation of coatings and their use, ideally HVOF and coatings for extreme environments.
Excellent communication skills both verbally and written.
Comfortable in documenting data and creating data for presentations.
Excellent computer skills using office 365 programs.
List Preferred qualifications/experience
Experience within the oil field industry preferably downhole would be advantageous.
Knowledge of assembling and dis-assembly of mechanical and electrical assemblies.
Knowledge of designing test rigs, running tests and documenting the results.
A desire to learn new technologies.