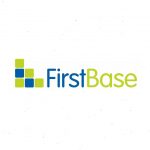 First Base Employment Limited
Shift Maintenance Engineer – Stroud
The role
Shift Maintenance Engineer is required by a local manufacturing company based close to Stroud. The main purpose of the role will be to carry out routine, daily maintenance tasks on production machinery and ensure the production line is fully functional.
Key duties and responsibilities
Respond quickly and efficiently to breakdowns within the plant, ensuring any down time is minimal, and implementing appropriate, cost effective solutions;
Carry out PPM on all aspects of the site;
Participate in the expansion of existing, and installation of new, machinery;
Understand all elements of production and provide cover in a variety of roles as required to ensure the smooth running of the site;
Identify potential weaknesses in equipment and processes and recommend solutions.
Required experience
Apprenticeship served within maintenance engineering or similar
Mechanical knowledge
Electrical knowledge
Competent with pneumatic systems, inverter drives and electrical systems up to 415V
Understanding of packaging machinery (desirable)
Good workshop skills (Tig welding would be advantageous);
This is a permanent position
Salary of £34,000 + 10% shift allowance for double days and 25% for nights
23 days holiday, pension, sick pay, bonus scheme + other benefits
Hours of work 5.30am – 2.00pm (1pm Fri) and 2.00pm -10.00pm (1pm – 8pm Fri) weekly rotation