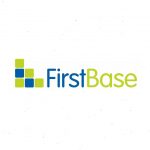 First Base Employment Limited
Maintenance Engineer – Stroud
This is a great opportunity for an experienced maintenance engineer to join an established Stonehouse based company.
The successful applicant will have previous experience working as a Maintenance Engineer in an Engineering and Manufacturing environment. The work will be both Mechanical and Electrical.
Duties:
Maintain a good working relationship with work colleagues to work safely and maximise efficiency.
Complete Planned Preventative Maintenance schedules as instructed.
Undergo engineering projects as instructed.
Essential line servicing
Service /survey all plant
Carry out and accurately record checks and information as required on plant and ancillary machinery.
Oversee site maintenance and contractors on site.
Skills/Experience required:
Mechanical and Electrical knowledge
Hydraulics, pneumatics, motors, drives and electrical systems
18th Edition (preferred but not essential)
In addition to the above, it is expected that flexibility be maintained so that support can be given as required and as is reasonably practicable to all departments.
Full time, permanent role
Day shift hours
£30,000 – £35,000 per annum
Please apply for this role by sending your CV to andrew.penrith@first-base.co.uk or call 01453 755330