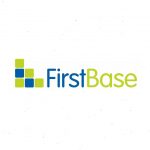 First Base Employment Limited
Lapping Machinist – Stonehouse
Immediate requirement for a Lapping Machinist to work withing a successful Stonehouse based engineering company.
Duties:
To prepare and machine customers components to meet drawing / specification requirements
In process inspection of customer product
Day to day operation of the 72", 60" and small lapping tables.
Filing and dressing of seats and gates as per customer requirements.
Cleaning of components prior to Inspection.
Basic template manufacture and control of all jigs.
Monitor and maintain section consumables.
The correct use of company documentation.
Movement of work to the correct designated areas around the shop floor.
Monitoring and reporting on all material effecting processing.
Keeping your work environment clean and tidy and practising good House keeping
Ensure machines are operated according to site and manufacturers recommendations
Candidates should have a good understanding of engineering and confidently use a range of machinery and measuring equipment.
Full time permanent role
£26,000 per annum
Role immediately available. Please forward your CV to andrew.penrith@first-base.co.uk