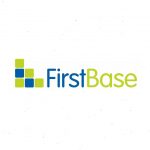 First Base Employment Limited
Composites Laminator – Nuneaton
About the role:
We are looking for Laminators to join the composite laminating department, manufacturing visual carbon components, mainly for automotive customers. All components are pre-preg material, vacuum bagged and autoclave cured, candidates are expected to be familiar and experienced with this method of manufacture.
Reporting into the Team Leader, this role is to support the Team Leader in the efficient running of the department by meeting job timescales and demands, whilst completing jobs to the highest of standards.
Responsibilities:
Laminating and tooling across a broad range of products.
Checking information on drawings is clear.
Checking route card instructions are correct.
Help develop processes to improve quality and efficiency.
Keep all equipment maintained.
Ensure the department is kept clean and tidy.
About you:
Familiar with pre preg autoclave processes and materials such as carbon and glass.
Excellent attention to detail and accuracy levels.
Ability to follow procedures and work instructions / manuals.
Good verbal communication and listening skills.
Ability to work to tight deadlines and remain calm under pressure.
Used to working in a fast moving environment.
Motorsport / Automotive composite experience highly desirable
Double Day Shift (alternate weeks), 37 hours per week
Earlies – 06.00 to 14.30 Monday to Thursday (includes 30 minutes' unpaid meal break) 06.00 to 11.00 Friday
Lates – 14.15 to 22.45 Monday to Thursday (includes 30 minutes' unpaid meal break) 10.45 to 15.45 Friday
£24,558 per annum + 12% shit allowance
To apply please forward you CV to andrew.penrith@first-base.co.uk