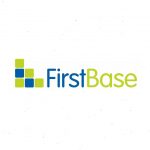 First Base Employment Limited
Junior Credit Control Assistant
Location: Stroud
Hours: Full Time hours
Week 1 – Mon – Thurs 08.30 – 17.00 Fri 08.30-16.00
Week 2 – Mon – Thurs 10.30 – 19.00 Fri 10.30-18.00
One in 4 Saturday's
Salary: £19,000 – £20,000 per annum
Key Responsibilities:
Handle and resolve inbound calls with customers who are suffering financial difficulty, take payments and discuss repayment options to collect any arrears and avoid future issues.

Complete outbound calls to customers who are in debt to take payments or discuss repayment options to collect any arrears.

Negotiate payment of arrears and/or agree repayment plans to get the best possible outcome for the customer and the Company.

Investigate and resolve complex, sensitive or high value customer queries, providing resolutions within specified timescales through multiple communication channels.

Process and progress accounts through internal debt collection processes.

Ascertain full contact details (full name, telephone & address etc) for customers, which may involve liaising with letting agents, landlords, housing associations, etc.

Liaise with other departments within the company to sort out any issues preventing debt collection and aid their development to ensure they obtain best outcomes for the customer and the Company.

Process, cleanse and format data.

Update systems and records accurately.

Identify bad debt.
Key Skills:
Previous experience in customer service roles

Fantastic telephone manner with the ability to build rapport with customers
Excellent attention to detail and investigative skills

High level of numeracy, accuracy, and problem-solving skills

Good computer literacy including Microsoft Office and experience of bespoke software packages

Experience of using multiple IT systems simultaneously

Excellent listening skills, and verbal & written communication skills

Ability to organise workload and multiple priorities

Team Player
If you would like to be considered for this position please email your CV to lilly.organ@first-base.co.uk or call Lilly on 01453 755330.
Just at the moment, we are seeing a massive upturn in applications. Please be aware that more than ever we are needing to shortlist heavily and that it may not be possible for us to come back to you if your details do not match the needs of our client on this vacancy.
*First Base Employment is acting as a recruitment agency in relation to this vacancy. We pride ourselves on delivering excellent service to both clients and candidates and building our business through personal recommendations.
*Do you know someone for this role? Refer a friend and earn high-street vouchers (Terms & conditions apply).
*Why not check all our latest vacancies here https://first-base.co.uk/current-jobs