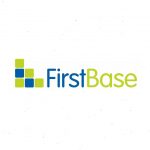 First Base Employment Limited
Inspector – Stonehouse
An immediate requirement for an Inspector has become available for a Stonehouse based electronics company.
OBJECTIVE:
To ensure product manufactured conforms to customer specification, by means of visual inspection or other verification at key stages in the manufacturing process.
DUTIES:
To carry out visual inspection or other specified verification in accordance with company procedures of goods manufactured by the company to ensure they conform to specification, drawing and Quality Plan.
To ensure only acceptable goods are passed to the next stage of the process.
To produce accurate records of Inspections carried out and faults found.
Ensuring production equipment used is within calibration and safety test dates where required.
Operate automated optical inspection equipment
To carry out other tasks as thought appropriate by the management to the benefit of the Company.
REQUIREMENTS
Experience working within an inspection/quality based role within the electronics industry
Keen eye for details
Experience documenting results and records
Computer literate
Communication skills, written and verbal.
Full time role working 7.00am – 3.45pm Monday to Thursday, 7.00am – 11.30am Friday
Hourly rate will be dependent on candidate skills and experience
Temp to Perm
Please email your CV to industrial@first-base.co.uk for immediate consideration.