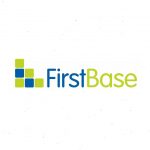 First Base Employment Limited
Injection Moulding Technician – Gloucester
We have an exciting opportunity for an experienced Injection Moulding Technician to join a production facility in Gloucester. If you are a skilled and passionate Injection Moulding Technician, then apply below to join a world class team.
Join our multi-skilled team and work in a varied role. The ideal candidate will have key attributes that contribute to the smooth operation of production plans and KPI targets.
Experience in a similar role is required, and full training of our products will be provided.
Main responsibilities:
Ownership of the injection moulding process; cycle efficiency, cycle time conformance, scrap targets, material usage, changeovers and downtime
Completion of all work orders to achieve production plans
Ensuring machines are operated to a high standard, within set target and cycle times
Control of tool changes and identifying any troubleshooting issues
Identifying process and procedure improvements to improve production quality and output
Using a variety of lean techniques to support and drive continuous improvement
Working in line with requirements of quality, health and safety, and environmental management systems
Ideal candidates:
From an injection moulding background i.e. as a Machine Setter or Process Technician
Capable of condition setting from scratch
Knowledgeable of a range of materials
Experienced in process optimisation
Adept in machine and equipment maintenance
Competent with tools and confident in liaising with tooling partners
Able to work on their own initiative with minimum supervision
Shift Details
You will be allocated to work on a Pitman shift pattern (2 on – 2 off – 3 on – 2 off – 2 on – 3 off) and working from 06:30 to 18:30. Your rota is given to you on your first day and allows you to plan for the year ahead.
Salary & Benefits:
Salary up to £30,000 per annum (depending on experience)
15% bonus scheme
On-call allowance
Enhanced pension contributions (matched)
Life insurance 4x annual salary
5.6 weeks holiday per year
Access to lifestyle benefits website
Access to wellbeing programmes