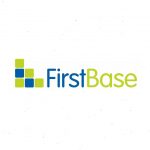 First Base Employment Limited
Injection Moulding Machine Setter is required by my local plastics manufacturing client. This position is immediately available on a Night Shift
Interested applicants MUST have previous experience in a similar position and will be able to 'hit the ground running' with minimal training. Duties will include setting a number of Plastic Injection Moulding Machines to produce a wide variety of plastic products and components to a range of different industries.
Prior knowledge and experience working on the following machinery will be highly beneficial.
Arburg
Negri-Bossi
Demag
Haitain
These machines range from 25 – 250 ton.
Applicants will be driven and have will ambition and will look to continually develop and learn in what is a busy manufacturing environment.
Suitable personnel would be experienced and motivated self-starters capable of working with the minimum of supervision and be able to communicate and integrate effectively with our existing teams.
All employees will, after a trial period, receive;
£25,000 – £26,000 per annum
Sick pay in accordance with the Company scheme
Membership of the company pension scheme
33 days holiday per annum (including bank holidays).
Full time, Monday to Friday 7.30am – 4.30pm (12.30pm on Friday)