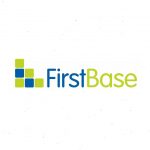 First Base Employment Limited
Health, Safety & Environmental Representative
Location: Basildon
Hours: Monday to Thursday 08:00-17:00 and Friday 07:30-14:00
Salary: £28,000- £35,000
Key Responsibilities
Maintain and review legal register and ensure the business is compliant with Health, Safety and Environmental legislation, ISO 14001: 2004;
Prepare and review any procedures and guidance notes re HS&E
Audit scheduling and maintenance.
Organise and arrange meetings, presentations and training sessions.
Keep records of accidents, training and water sampling.
Produce all required records in the event of any claim.
Compile HS&E performance metrics and statistics.
Management of services and processes to support the core business.
Ensure the premises are maintained to a high standard.
Environmental, Energy consumption and reviews.
Responsible for site security and maintaining all associated records.
Key Skills
Strong problem-solving abilities, attention to detail and reliability.
Proactive and innovative.
To work effectively on your own and as part of a team, with a positive & 'can-do' attitude.
The ability to work well and accurately in a time-constrained and pressured environment.
Good written and verbal communication skills.
This position may include visiting our other sites in the UK.
Hold a current clean driving license.
If you would like to be considered for this position please email your CV to zoey.bunn@first-base.co.uk or call Zoey on 01453 755330.
Just at the moment, we are seeing a massive upturn in applications. Please be aware that more than ever we are needing to shortlist heavily and that it may not be possible for us to come back to you if your details do not match the needs of our client on this vacancy.
*First Base Employment is acting as a recruitment agency in relation to this vacancy. We pride ourselves on delivering excellent service to both clients and candidates and building our business through personal recommendations.