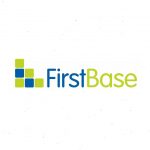 First Base Employment Limited
The Group UK Quality Manager is a new role within the business. The successful candidate will play a key role within the leadership team with the responsibility of implementing and maintaining the organisations quality management system.
This position offers an exciting opportunity for an experienced quality professional to take the next step in their career. The Group UK Quality Manager will lead the development of the quality function and embed a quality focused culture across the UK sites.
Responsibilities
The Group UK Quality Manager will be responsible for the following areas across the UK sites:
Work directly with HQ on the strategic development of the Quality function and QMS across UK sites.
Onboard and manage a team of Quality Assurance professionals.
Main point of contact for customer, regulatory and certification bodies for UK sites.
Lead regulatory, certification & customer review
Lead compliance projects and ensure the business meets legal, customer & certification requirements.
Provide quality leadership and direction to the management team on all aspects of compliance.
Leading change and continuous improvement for the Quality function.
Identify and continually monitoring relevant KPIs for quality oversight
Hosting of external audits and inspections at the sites and managing responses
Responsible for development and management of internal audits and compliance programmes.
Support with supplier assurance activities to include: supplier auditing.
Support with the resolution and close out of issues with the Quality Assurance team as required
Experience Required
Proven experience within a senior quality role.
Experience of strategic development of a quality function.
People Management experience.
Experience of conducting gap analysis, risk assessments & implementing controls
Lead Auditor experience
In-depth understanding of quality standards
Excellent working knowledge of data analysis/statistical methods
5 years + experience in a similar role
Working knowledge of an ERP system.
Qualifications
Degree in engineering or quality related discipline is essential.
Lead Auditor Certificate preferable.
Yellow or Green Belt preferable
Key Relationships
Strong relationship with Quality HQ.
Company and site personnel, including; Management team, HR, Employees and Contractors.
Internal/external auditors and regulatory bodies.
This position will be based in Stonehouse, Gloucestershire or Weston-super-Mare. There will be the requirement to travel across the UK as required and offers an attractive remuneration package as well as other benefits
To apply for this role please forward your CV and covering letter to andrew.penrith@first-base.co.uk