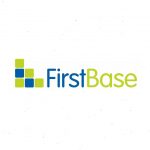 First Base Employment Limited
Grinding Machinist
First Base Employment is currently recruiting for their Stonehouse based client for a Grinding Machinist. Due to our client's business growth and investment this new opportunity is available to ensure their growth is maintained.
The successful applicant will have a sound engineering background and will be tasked with running a number of processes within a medium to high volume manufacturing environment that include:
Operation of semi-automatic grinding machinery
Setting and Operating CNC grinders
Inspection of parts
Maintaining production targets and daily KPI's
Record keeping
This is an excellent opportunity for an experienced machinist to join an established team.
Requirements
Machine grinding experience (creep feed, internal/external grinding, CNC grinding)
Engineering qualifications are preferred
Understanding engineering processes are vital
Full time, Day shift hours, overtime available
Excellent rates paid to the successful candidate
Please send your CV to andrew.penrith@first-base.co.uk or call 01453 755330