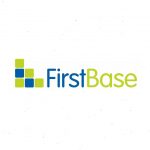 First Base Employment Limited
General Manager Assistant
Location: Basildon
Hours: Monday to Thursday 08:00-17:00 and Friday 07:30-14:00
Apprenticeship
Key responsibilities:
To liaise with management and agencies regarding recruitment and agency staff
Support management regarding disciplinary actions required, including terminations and recording facts
Issue paperwork for disciplinary issues
Ensure all disciplinary issues are dealt with according to correct and legal guidelines
Support "return to work" interviews following absence
Prepare all offer letters, contracts and any other contractual paperwork as required
To complete inductions, including issuing of company handbooks, uniform and locker keys
Create and maintain HR files including job descriptions and training records
Compile all paperwork for leavers
Help control company fleet vehicles
Updating policies
Type up notes from meetings whether taken in shorthand or audio
Support General Manager as necessary
Assist with staffing tasks in relation to holiday, sickness, clock recordings and delivery to staff of work-related items
Uphold all polices in relation to health, Safety and Welfare
Key Skills
Experience in a previous similar role / environment
Strong problem-solving abilities, attention to detail and reliability
Proactive and innovative
To work effectively on your own and as part of a team, with a positive 'can-do' attitude
The ability to prioritise workload
The ability to work well and accurately in a time-constrained and pressured environment
Good written and verbal communication skills
Ability to exercise a great deal of discretion and adhere to company HR policies and privacy
If you would like to be considered for this position please email your CV to zoey.bunn@first-base.co.uk or call Zoey on 01453 755330.
Just at the moment, we are seeing a massive upturn in applications. Please be aware that more than ever we are needing to shortlist heavily and that it may not be possible for us to come back to you if your details do not match the needs of our client on this vacancy.
*First Base Employment is acting as a recruitment agency in relation to this vacancy. We pride ourselves on delivering excellent service to both clients and candidates and building our business through personal recommendations.