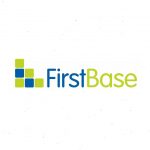 First Base Employment Limited
Forklift Operative – Brockworth
Accountabilities:
Despatching goods to the Customer
Moving stock within tight deadlines
Identify, scan stock labels and move parts so they are accessible to Production Operatives/Cell Team Leaders
Locating stock internally and feeding to Cellular Areas
Produce despatch notes using the MRP system.
Work within a team to meet deadlines given
Required key skills/Experience
Experience of working in a logistics/distribution or warehouse environment is desirable
Valid counterbalance FLT certificate
Ability to work at speed safely
Previous experience of working as a team to achieve tight deadlines
Must have good written and verbal communication skills.
Must be self-motivated.
Must be flexible to work shift patterns and able to work overtime as and when required.
This role will operate on a weekly shift rotation as follows
Hours of work: 6.00am – 2.10pm & 3.20pm – 11.30pm (2.20pm – 10.30pm Fri)
Rate of pay: £9.95 per hour for early shift, £11.94 per hour for late shift
If you are immediately available to take on new employment please contact Harvey or Andy on 01453 755330 or email industrial@first-base.co.uk