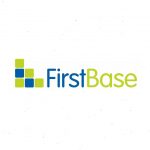 First Base Employment Limited
Forklift Operative – Sharpness
Immediate requirement for Forklift Operatives to work at a busy distribution centre in Sharpness.
Duties to include:
Unloading/Loading deliveries
Placing goods in to storage
Picking orders
Forklift truck operation
Lifting up to 25kg
Use of RF scanners
Requirements:
Counterbalance and/or Bendi FLT certificate
Reliable
Hardworking
Good command of English
Safety footwear and high vis jacket (can be provided)
Own transport due to location
Full time hours working 8.00am to 4.00pm
May be a need to move to shift in the future (6am – 2pm / 2pm – 10pm shift rotation)
Temporary role for at least 3 months
£9.60 per hour
Overtime paid at time and half – overtime readily available.
Please call the 01453 755330 or email industrial@first-base.co.uk to apply!