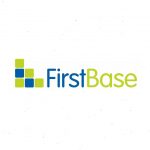 First Base Employment Limited
Fitter – Nuneaton
Applications are invited for the position of a Fitter, reporting into the Tooling Team Leader.
Key responsibilities:
Carry out various tooling fitting/assembly duties as required in a variety of materials from metallics through to carbon.
Ensure achievement of the quality required by the customer.
Co-ordinate with the Tooling Team Leader to highlight required parts, material block ups or other materials and support required to ensure the job timing can be achieved.
Take instructions and assist Workshop Managers and Project Supervisors in all aspects of daily duties.
Play an active role in maintaining efficiency, highlighting to the Tooling Team Leader any issues that will prevent the work being carried out efficiently and on-time.
Work to the Health & Safety requirements.
Ensure thorough knowledge of and compliance with workshop rules and procedures
Ensure all works are carried out using the relevant personal protective equipment ('PPE').
To contribute, or otherwise assist, as required.
Key skills and experience
Perform hand fitting and finishing operations.
Able to demonstrate a high level of accuracy and ability of tooling skills
Able to demonstrate a good knowledge of workshop machinery to include circular saw, band saw, pillar drill, sanding disc, laser cutter, lathe and manual mill.
Able to use relevant tools, machinery and power equipment within the H&S guidelines as necessary for the completion of projects
Able to work to tight deadlines.
Able to work as part of an effective team assisting and supporting team members
Self motivated and able to take responsibility
Resilient to cope with conflicting demands, able to prioritise duties and work effectively under pressure while remaining calm and professional at all times.
Due to nature of business there may be requirement to work additional hours as necessary.
Must be able to read 2D drawings and be familiar with cad models.
Knowledge of composites would be beneficial but not essential.
Reliable person who works well as part of team
Full time, permanent role
Day shift, 37 hours per week 7:30am to 4.00pm – Monday to Thursday (includes 30-minute unpaid meal break), 7:30am to 12:30pm – Friday
£29,900 per annum
To apply please send your CV to andrew.penrith@first-base.co.uk