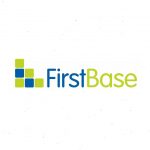 First Base Employment Limited
JOB SUMMARY:
To perform estimating and other duties as agreed with the Sales Manager.
The job may involve limited travel around the UK and oversees.
MAIN DUTIES AND RESPONSIBILITIES:
Estimate cladding and fabrication enquiries, compile quotations and respond to clients, when applicable.
Ensure quotations and related documents are presented to clients in a timely and professional manner and that they are correctly recorded on the database.
Establish and maintain regular client communication with the aim of maximising the sales and profit from each client.
Promote the products and services of the Company with clients and prospective clients.
Support financial/technical/quality/production/ personnel with customer liaison.
Report regularly all relevant information relating to the Company's clients, prospective clients, competitors and business partners gained during the performance of your duties.
Prioritise tasks in order in order of importance and urgency.
Source prices and delivery for raw material and sub-contract activities such as machining, either yourself or by support from purchasing.
Ensure all quotes are followed up within 5 working days and the information entered onto the enquiry conversion excel spreadsheet.
During contract review confirm sales quotation matches purchase order scope of supply.
Review and agree personal development objectives annually with your line manager.
Full time, permanent role
£35,000 per annum
Please email your CV to andrew.penrith@first-base.co.uk