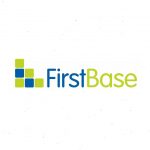 First Base Employment Limited
Engineering Buyer
Reporting into the Technical Director you will be responsible for ensuring bought-out materials are sourced & purchased to the required specification having regard for quality, delivery, price and other contractual conditions. You will provide cost effective and strategic sourcing focus, not only on price, but on total cost of acquisition and added value. The final placing of purchase orders is handled by our Group office.
You will ideally be from a purchasing / sourcing environment with an engineering & manufacturing background .
Key Responsibilities
Building and Maintaining strong relationships with suppliers and internal team members.

Price Negotiation.

Project Inventory Management.

Data Integrity.

Quality of Sourced Goods.

Request for Quotations (RFQ's).

Expediting.
Main Duties
Issue internal requests to purchase.

Submit drawing and/ or technical specifications to suppliers and ensuring that quotations are received on time, and subsequent evaluation to ensure that all relevant business needs are met.

Expedite purchase orders for direct and in-direct suppliers in a timely manner when required and where necessary inform the Project Engineer /Tech Director regarding any delays / problems to ensure agreed delivery dates are met.

Action Non-Conformance Reports. Generate and issue Corrective Action Reports to the suppliers and ensure they are returned within the defined dead-line.

Sourcing and re-sourcing suppliers in line with the needs of the business.

Continually reviewing supplier costs to determine best market prices are achieved.

Support the supplier selection strategy and development of existing suppliers via an audit process and supplier relationship management with the use of KPI's.

Inform the Project Engineer/Tech Director of all price discrepancies.

Ensure that all order acknowledgements are received within 48 Hours of receipt of PO and update the system with the confirmed delivery date.

Review and subsequent resolution of all invoice queries.

Deal professionally, competently and courteously with customers, suppliers and colleagues in verbal and written communications.

Carry out administrative duties as and when required.
Additional Responsibilities
Adhere to health and safety policies and procedures and carry out all activities in a manner which is responsible and safe to yourself and others.

Adhere to all company SOP's.

Contribute positively to the team and company morale and spirit.

Accept responsibility for the quality of your work and get it right first time.

To carry out any other duties as requested.
Excellent salary will be offered to the successful candidate based on their experience
A range of other benefits are included.
To apply for the role please send your CV to andrew.penrith@first-base.co.uk or call 01453 755330