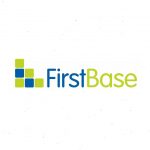 First Base Employment Limited
Position Summary:
The Electronics Technician role is primarily the assembly and testing of new and used components. This will include soldering, potting, fault finding, shock testing, temperature testing, wiring of harnesses and testing of the completed assemblies to ensure they are ready for operational use. This role may also assist in performing engineering tests of new products.
Essential Functions/Responsibilities:
The individual will be accountable for the following functions and responsibilities:
Assembly of electro-mechanical components
Soldering, potting, shock testing, temperature testing
Fault find at board level and top level
Familiar with the use electronics test equipment such as oscilloscope, multi meter, etc
Understanding of circuit diagrams and schematics
Performing a range of engineering tests, from assembly to running and recording data.
Advising Purchasing when stocks of electronic related consumables or other items are low
Completing Defect Reports or Concessions where required
Perform any other duties as required
Qualifications/Experience Required
The individual must at a minimum possess the following:
Good soldering skills.
Good electronics knowledge at PCB level with minimum 2 years' experience
Working knowledge of office 365 programs
An understanding of quality and how important it is to the company.
Able to communicate both verbally and written good documentation skills.
Organised with the ability to handle more than one job at a time.
Can prioritise their workload to complete their goals.
A good working attitude, whatever the task.
To apply please send your CV to andrew.penrith@first-base.co.uk