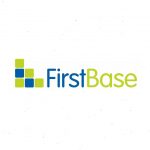 First Base Employment Limited
Electro Mechanical Assembler – Stonehouse (TEMP)
A new opportunity has become available for a well-established manufacturing company based in Stonehouse for an electro-mechanical assembler to join on a temporary basis for a minimum of 3 months.
You will work as part of a small team of assembly and manufacturing operatives to complete and exceed daily and weekly targets.
Duties will include:
Electro-Mechanical Assembly of products and components
Fitting parts
Working from drawings and diagrams
Testing of products on test rigs
Wiring, crimping, gluing
Use of job specific hand tools
Use of drills and pillar drills
Spray painting
Checking job paperwork
Packing of completed products
Interested candidates should be able to demonstrate previous experience working in an assembly capacity within engineering or manufacturing. Candidates should have good manual dexterity, good hand to eye coordination and will be clean, tidy and efficient in their work.
Full time, temporary opportunity
Hourly rate dependent on experience
Day shift hours, early finish on a Friday