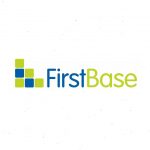 First Base Employment Limited
Reporting to the Engineering Manager you will be the focal point for all Electrical aspects of the Tool projects. The role will also involve supporting several projects that range from sustaining of the existing tool
to new product development.
Your duties will include:
Sustaining of the current electronics with research into replacements for obsolete components.
Develop new ideas for improving the efficiency of the electronics.
Interact with the Engineering team when working on new product development.
Be able to think outside the box.
Be able to research into new devices that could be used to enhance the performance and or reliability of the product.
Be capable of testing designs and products.
Must be able to test your own work and come up with improvements.
The knowledge that you would bring to the team would include:
Analogue filters, sensors, (accelerometers, magnetometers, etc).
Motor drivers.
Switched mode power supplies
Digital micro-processors
AD converters
Memory
Harsh environment
Actuators, generators, motors and drives.
Working knowledge of:
Motors, (DC, AC and brushless).
Control systems
Mathematics (real world)
Knowledge of the following software would be advantageous:
Orcad Capture, (creation of schematics, netlists etc)
Pspice or Simetrix, (circuit simulation)
Orcad Layout, (occasional board layout)
Office 365 programs especially word and excel to generate ITL's, testing specifications/reports and engineering reports.
Matlab & Simulink
Embedded software – C
Electronic data transmission protocols.
What is on offer:
Salary: £40,000 – £60,000 dependent upon previous experience.
25 days holiday per year plus bank holidays
37.5 Hours per week
Pension
Healthcare
To apply for this role please forward your CV and covering letter to andrew.penrith@first-base.co.uk