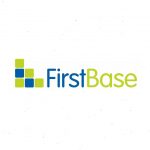 First Base Employment Limited
Design Draughtsperson – Stonehouse
Working for World Leaders in the production of skid mounted rotary compressors for the oil and gas industry. Due to our continual production expansion we are currently looking for a Design drafter for this permanent role.
Primary responsibility includes:
Working closely with the Project Engineering department to produce Solidworks 3D drawings to meet both clients and production requirements. These can range from component parts to full package layouts both mechanical and electrical (wiring).
Taking full note of standard engineering practice and clients contract specific requirements – in particular noting materials of construction, inspection requirements, regulatory requirements, etc.
Taking part in production / project review meetings to necessary ensure timescales are adhered to.
Assist in raising Bills of Materials for sub-assemblies, piping, etc and assisting in the purchasing procedure to ensure timely arrival of required materials (liaising with Production Engineers).
Maintaining drawing logs and documented evidence of issue to the production department within our ISO 9001 system.
Assisting with the raising of other technical documentation as required meeting Roots contractual commitments.
Production of material and weld traceability maps. Assist in collating Manufacturing Record Books.
To achieve this:
You will have excellent communication skills.
You will hold suitable engineering qualifications
Have knowledge of skid packages, standards & likely to have worked in a similar position.
Person Profile:
This role would ideally suit somebody who values the importance of attention to detail & problem solving. The successful candidate will have the ability to work unaided whilst also being part of a team. A positive "can do" attitude would also be of benefit.
Package: Salary range dependent upon experience
Hours of work: 8.30 – 17.00 Monday to Thursday, 8.30 – 14.30 Friday.
This is a permanent position, pay is monthly, and holiday allowance is 22 days per annum plus statutory bank holidays
To apply for the role please forward your CV and covering letter to andrew.penrith@first-base.co.uk or call 01453 755330