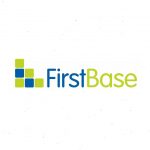 First Base Employment Limited
Forklift Driver – Sharpness
Currently recruiting for a Counterbalance Forklift Driver with a valid certificate, for our Sharpness based client.
General warehouse duties, helping out with the movement of goods, loading delivery vehicles and placing stock in to storage
Work between 7.00am to 5.00pm PM, with half an hour for lunch.
This is urgent temporary requirement that can lead to permanent for the right candidate.
Pay rate is negotiable depending on experience. Candidate must have a valid counterbalance FLT certificate.
To be considered for this role please contact Andy on 01453 755 330 or email your CV to industrial@first-base.co.uk