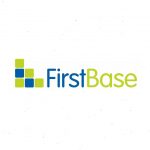 First Base Employment Limited
Cost Estimator
The holder of this position is accountable to the Planning Manager for ensuring machined components are costed as required and enquiries are responded to in a timely manner. The cost estimator will be responsible for the creation of new estimates as well as reviewing costs post-production and reviewing then updating costs as appropriate. The role requires the ability to communicate well with suppliers and internal/external customers in both a commercial and technical context.
Specific duties to include:
Identify and quantify cost factors, such as production time, materials and labour.
Read engineering drawings and technical documents in order to prepare estimates.
Collaborate with engineers, customers and suppliers.
Use computer software to calculate estimates.
Evaluate a product's profitability.
The applicant should meet the following criteria:
Ability to read an engineering drawing.
Knowledge of CNC machining, this should include turning and milling.
Good analytical skills and be detail driven.
Salary: £25,000.00 – £27,000.00 per year