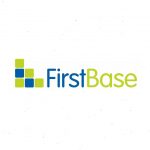 First Base Employment Limited
Contracts Manager
To directly manage the Contracts department consisting of contract Engineers.
To review orders received on a daily basis from Sales and organise and assist where necessary on customer PIM / Kick off Meetings.
To manage the requirements of product contracts, ensuring orders received are in line with quotations, are correctly inputted into SU systems, and that customer liaison and communication is managed correctly.
Responsible for pursuing any legitimate extra costs from the customer and managing commercial risks. Be the focal point of contact for the customer.
Objectives:
Management of new valve orders throughout the delivery process.
Liaise internally to ensure information is communicated from the client to the internal departments and vice versa.
Manage within the scope of the contract, risks (e,g, LD's and penalties) and opportunities for additional revenues. Ensure that all product contracts are correctly reviewed and understood, and where necessary updated on the systems.
Liaise with customers to report on production progress and handle any issues that arise.
Directly manage any contract that has LD's ensuring that we have control of information which is pertinent to program delays, and are managing the customer perception.
Directly manage or control all opportunities that arise to seek additional revenue from the client for technical changes or client delays.
Liaise across the business to ensure all departments are engaged in client driven changes.
Manage the contracts team, supporting and mentoring as appropriate to ensure that they are delivering in line with the contract team's responsibilities to clients and the business.
Any other duties as per contracts engineer's role.
Assist in the development and improvement of the QA procedures, documentation flow methods.
Integrate with the workshop manager to gain a better understanding of current workloads and priorities.
Assist sales when required with technical/commercial bid packages clarification.
Organisation of contract files, to ensure all information is accurate and available in support of commercial requirements.
Education and/or Experience:
Degree with one to two years related experience and/or training; or equivalent combination of education and experience.