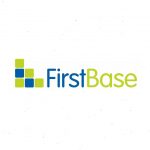 First Base Employment Limited
Contract Review Engineer – Stonehouse
Purpose of role
To create Production routings via. an ERP system, after conducting a Technical and Quality review of customer purchase orders.
Duties and responsibilities
Review of customer purchase orders, fulfilling all contract review requirements including commercial aspects and technical specifications.
Identify tooling requirements whilst liaising with sub contract tooling manufacturers to ensure that parts are sourced in a timely manner.
Ensuring all work orders are correct and contain sufficient information to lead to successful production.
Provide production support by liaising with customers on technical queries
Generation of Process Route Cards and final review documentation upon completion of work
Assist the Internal Sales Engineer to fulfil quotation requests
To become proficient in using all internal systems.
Ensure the correct use of company documentation.
Keep Line Manager and department heads informed about site operation and problems.
Keep the working environment clean and tidy and practise good housekeeping / 5S Techniques.
Follow company health & safety procedures and disciplines.
Follow and Comply with all quality system requirements relevant to the Job Description.
Follow and comply with company environmental procedures.
The job holder may also be asked to perform other duties not strictly laid out in this job description. Instruction must be authorised and given by either the Site/Works Manager or the immediate supervisor. This document will be subject to re-evaluation at the job holder's annual review
Candidate requirements
Engineering Qualification preferable
GCSE English/Maths/Science
Experience working within an engineering environment
Ability to read engineering drawings essential
Thermal metal spraying experience preferable
Competent in the use of all Microsoft Office applications
This is a full time, permanent role
Salary £26,000 per annum
Please email your CV to andrew.penrith@first-base.co.uk or call 01453 755330