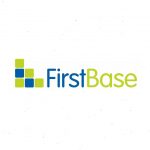 First Base Employment Limited
Composite Technician
A fantastic opportunity has arisen for a composite technician to join a rapidly growing business based in the Stroud area. The successful candidate will work as part of a small team in the creation of a range of composite parts and components for the renewable energy sector.
Profile for the successful candidate
A good attitude to working.
Experience of using hand tools. Drills and Sanders etc.
A personal interest in making or fixing things. (practical)
Good energy
The ability to follow detailed instructions.
Able to work as part of a team or independently. (Reliable)
Additional skills that would be appreciated. Sewing, cutting, working with fabric. Hobbies and DIY.
Experience with Composites or an interest in the sector is good but not necessary.
Pay:
£12 per hour