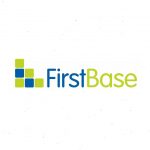 First Base Employment Limited
Commercial Manager
Location: Chepstow
Hours: Full time – Monday-Thursday 0800-1700 and Friday 0730-1400
Salary: £35,000- £40,000
Key responsibilities
Support the Commercial/Purchasing function in completion of a range of project-based activities to progress any given number of activities.
Managing and assisting in key projects designated by Group Management/Commercial Director within the Company. Typical projects/activities will cover:
Cost enquiries with suppliers, working with suppliers/internal personnel to investigate and achieve cost savings through implementing strategic change.
Liaising with multiple stakeholders internally and externally to improve financial efficiencies across various business disciplines and departments.
Working with the Purchasing Team to review costs and evaluate opportunities for cost savings.
Coordinating a variety of tasks Company-wide to implement changes directed by the Commercial Director.
The postholder will be responsible for working across a number of tasks at any given time which may cover a variety of fields i.e. supplier open issues, legal enquiries, cost analysis, facility projects. The candidate will need to be able to coordinate a range of open projects any given time, progressing each toward the required end goals.
The position will also require information gathering against a variety of projects to be reported back to the wider business, covering project updates, cost target savings, supplier monitoring and performance, as well as other aspects.
Key Skills:
Previous experience of working within a commercial setting i.e. purchasing/business management.
Previous experience of multi-disciplinary working/cross-functional teams.
Confident user of MS Office suite particularly Excel.
Determined character for handling commercial-related enquiries in person/over phone.
Professional attitude, can 'keep calm' and take a measured approach when facing challenging situations.
Able to work independently on carrying out tasks following training and be self-motivated.
Able to operate at a consistent pace and manage timely situations under pressure.
If you would like to be considered for this position please email your CV to zoey.bunn@first-base.co.uk or call Zoey on 01453 755330.
Just at the moment, we are seeing a massive upturn in applications. Please be aware that more than ever we are needing to shortlist heavily and that it may not be possible for us to come back to you if your details do not match the needs of our client on this vacancy.
*First Base Employment is acting as a recruitment agency in relation to this vacancy. We pride ourselves on delivering excellent service to both clients and candidates and building our business through personal recommendations.