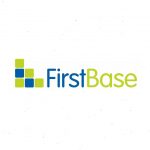 First Base Employment Limited
Coating Operator
A new opening has become available for our client based in Stonehouse to work as a Coating Operative in a busy engineering environment.
Duties & Responsibilities
Prepare products for spraying
Cleaning up products, masking, blasting
HVOF spraying
Plasma spraying
Sealing products
In process inspection
Maintain jigging/fixtures
Stock control
Goods inwards inspection
This role will ideally suit someone with similar experience. Similarly, candidates with a background in engineering should consider applying.
Experience reading drawings, and using measuring equipment is essential.
Full time permanent role working 39 hours per week (6-2, 2-10 shift rotation)
£22,000 – £23,000 per annum + 20% shift allowance
Please apply by forwarding your CV to andrew.penrith@first-base.co.uk