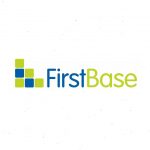 First Base Employment Limited
CNC Turner – Stroud
We are looking for a skilled setter/operator for a flat-bed CNC combination lathe, using Fanuc control. Small batch work Experience of machining parts over 500mm long. May suit manual turner with some CNC experience. Must be able to work to tight tolerances, have a keen eye for quality and able to use measuring tools.
In addition to competitive rates of pay, a holiday bonus scheme is available to enhance your package.
An engineering background is essential, but training will be available for suitable candidates.
Day shift hours 8am – 4.30pm (3.30pm on Friday)
£13.00 – £14.50 per hour
Please email your CV to andrew.penrith@first-base.co.uk