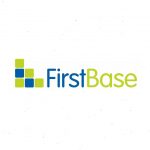 First Base Employment Limited
CNC Setter/Operator – Stroud
This is an excellent opportunity for a CNC Setter/Operator to join a well-established company that will offer you a day-based role with plenty of opportunities to increase your earnings though overtime, yearly bonus and there is good room for progression if you exhibit the correct skills.
Key Responsibilities
You will be required to machine small batches of work, frequently reset machines, adjusting tool offsets, some programme editing may also be required.
Inspecting your own work to ensure the results are recorded and the quality is maintained.
Complete all necessary material movement paperwork – (Route cards, Material traceability, program changes)
Previous experience of setting and operating CNC Lathes.
Previous experience of setting and operating DMG Mill/Turn machines advantageous.
Knowledge of Heidenhain Controls would be advantageous, however strong candidates without Heidenhain experience will be considered as training would be given.
Ability to read and interpret drawings and inspection equipment.
Proactive, hardworking and a team player.
Attributes
Manufacturing/Engineering experience
Experience of setting CNC machinery
Focused
Ethusiastic
Flexibility
Proactive nature and keen to work within a small business and take responsible for the role
The role is working 39.5 hours week.
7:30am-4.30pm Monday – Thursday
7:30am-1.00pm Friday
Permanent role paying £26,500 per annum
Please email your CV to engineering@first-base.co.uk or call 01453 755330