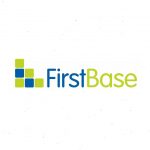 First Base Employment Limited
Machine Setter & Operative – Stonehouse
An immediate requirement for a CNC Machine Setter/Operator for a busy manufacturing and engineering company based in Stonehouse.
This is a temporary requirement expected to last at least three months.
Responsibilities:
Operate CNC production machines, machine setting and running batch production processes.
Responsible for their own quality inspection during the production run.
Manufacturing components using various production methods
Ensuring Daily / Weekly Production Targets are achieved / exceeded
Participating in continuous improvements via lean and Kaizen initiatives
Qualifications:
Apprentice trained, or previous engineering experience preferably but not required.
The Person
Knowledge and experience of setting and operating CNC production machines
Be proficient in the use of measuring equipment (Vernier's, Micrometres etc) and be able to work from a standard operating procedure
Key Qualities:
Good time keeper.
Conscientious.
Able to work well as a team player and an individual.
Good communication skills
Positive attitude
Good work ethic
Willing to learn
Attention to detail, very careful and precise
Full time day shift hours, working Monday to Friday
£10.50 – £11.50 per hour, overtime available
Please email your CV to industrial@first-base.co.uk