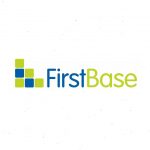 First Base Employment Limited
CNC Programmer
A leading engineering and manufacturing company based in Quedgeley is seeking an experience CNC Programmer to join their existing team in the programming office.
The successful applicant will predominantly be based in the programming office using AlphaCAM to program 5 axis milling operations, re-engineering existing programs, proving out programs. Mostly machining thermoplastics and some composite materials
Requirements
Excellent knowledge of programming AlphaCAM offline (essential)
Experience programming for 5 axis machining operations (milling)
Ability to prove out programmes
Ability to Re-engineer existing programmes
Apprentice trained within engineering or similar is preferred
This is a full time, permanent role that is immediately available.
A highly competitive salary will be paid to the successful applicant as well as a range of other benefits.
To apply please send your CV to andrew.penrith@first-base.co.uk