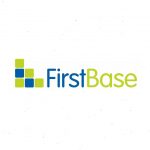 First Base Employment Limited
Job Purpose:
The successful applicant will provide and support the business in all areas concerning measuring & quality control.
Duties:
Programming / operating of CMM machines;
Be able to read and interpret drawings and CAD models.
Carry out sample, in process and final inspections of a diverse range of components, using CMM and manual inspection techniques.
Make or offer suggestions on changes to improve measurement & fixturing strategy
Carry out Gauge R&R / MSA Studies:
Assist in the training of apprentice CMM Operator / programmers.
Carried visual inspection against the customer standards
Attend meetings to advise on measurement strategy with project and customer teams.
Generate report documentation as required
Manage product requalification plan and schedule department workload.
Complete inspection records and manage in house inspection requirements
Uphold all policies in relation to health, Safety and Welfare
Skills/qualifications:
3 years plus experience programming medium/large CMM machines;
Extensive knowledge of PC-DMIS and CAD++
Experience in the use of manual measuring equipment;
Ability to read technical drawings, GDT is essential;
Comfortable working to deadlines and tolerances;
Positive and flexible can-do attitude;
Able to communicate at all levels and work effectively in a team environment
This is a full time, permanent role
Monday – Thursday 07.30 – 16.30 Friday 07.30 – 13.45.
An excellent salary will be offered to the successful applicant dependent on their level of experience
To apply please forward your CV to andrew.penrith@first-base.co.uk