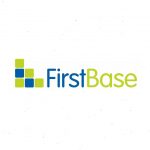 First Base Employment Limited
Due to continued growth we are seeking an inspector to join our team evaluating aero engine components to tight tolerances.
CANDIDATE RESPONSIBILITIES
Ensure no product non-conformity escapes to customers
Accurate and appropriate measurement of product features to determine conformance/non-conformance to drawing.
Defining appropriate measurement strategies, ensuring alignment to tolerance requirements for first-off and end of line product validation activities (excl. special processes)
Adheres to the requirements of the company Health & Safety Policies & Management System
CANDIDATE DUTIES
Conducting inspection processes to meet internal requirements
Experience of using and or programming MCOSMOS CNC CMM using 2D drawings – knowledge of PCDMIS would be advantageous
Conducting measurements of products / tooling and fixtures as required
Reporting measurement outputs.
Responsible for general housekeeping within their area
CANDIDATE SKILLS/ KNOWLEDGE/ EXPERIENCE/ QUALIFICATIONS
Required :
A wide knowledge and experience of application of manual and CNC CMM etc inspection skillsets:
Ability to read, understand and interpret engineering drawings and specifications
Working within an AS/EN 9100 compliant QMS workplace
Ability to use Microsoft Office 365 packages – Word, Excel, Teams etc.
Recognised apprenticeship and or relevant engineering background
Evidence of Background in Aerospace tier 1, 2 or 3 environments is advantageous
Motivated individual, capable of using initiative and being a team player
Flexible and open to learn, give and receive feedback to improve & grow.
Hours are 37 per week. Mon – Thur 7:30am – 4:00pm. Friday 7:30am – 12:30pm
£25,000 – £27,000 per annum
Please send your CV to andrew.penrith@first-base.co.uk or call 01453 755330