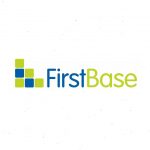 First Base Employment Limited
Business Administrator
Location: Stonehouse
Salary: £20,000 – £23,000 per annum
Hours: 37.5 hours per week Monday to Friday
Key Responsibilities:
• To maintain up-to-date and accurate files, capturing all key data.
• To be the first point of contact for any enquiries
• To ensure processes and procedures as agreed under the ISO9001 are adhere to.
• Planning and preparation for industry specific audits.
• To ensure that the Business Development Manager is provided with data, to enable assessment and desktop audit to be costed.
• Make all the arrangements in respect of assessments and desktop audits, workshops and scheme events.
• Provide support to the Business Development Manager in preparation of budgets and forecasts.
• Provide regular updates of potential members to the Business Development Manager, CEO and members of the committee and board.
• Tracking progress of new applications.
• Raise, check and process all associated invoices.
• Chase payment and relevant documentation from the members.
• Administer all applications within an agreed timeline.
• Ensure that all documentation, certification and other relevant information regarding the assessors is kept up-to-date and secure, in accordance with GDPR.
• Receptionist duty as and when required to support the organisation.
Key skills:
Competence with Word, Excel, Outlook, PowerPoint, SharePoint and databases.

Able to use Teams and Zoom efficiently.

Administration experience and skill in a busy role.

Time management and prioritisation with excellent organisation skills and attention to detail.

Excellent customer service and relationship management skills.

Professionalism in communication with customers and colleagues.

Ability to work as a team and independently.

Excellent phone manner.

Team player.
If you would like to be considered for this position please email your CV to lilly.organ@first-base.co.uk or call Lilly on 01453 755330.
Just at the moment, we are seeing a massive upturn in applications. Please be aware that more than ever we are needing to shortlist heavily and that it may not be possible for us to come back to you if your details do not match the needs of our client on this vacancy.
*First Base Employment is acting as a recruitment agency in relation to this vacancy. We pride ourselves on delivering excellent service to both clients and candidates and building our business through personal recommendations.
*As a temporary worker with First Base Employment you'll become a valued member of our team. You'll gain access to your own personal Engagement App from the first day you get paid, packed full of money saving offers and 24/7 health, support and advice.
*Do you know someone for this role? Refer a friend and earn high-street vouchers (Terms & conditions apply).
*Why not check all our latest vacancies here https://first-base.co.uk/current-jobs