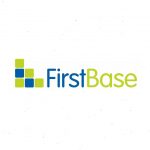 First Base Employment Limited
Assembler – Stonehouse
Due to an increase in business our client, a well-established manufacturing company based in Stonehouse are seeking assemblers to work in their assembly department.
You will work as part of a small team of assembly operatives to complete and exceed daily and weekly targets.
Duties will include:
Assemble various electrical assemblies
Assemble various mechanical sub-assemblies, combining electrical and mechanical sub-assemblies into completed product
Soldering
Runs basic tests on completed units in your work area
Pack finished and tested products into specific packaging systems
Record test results and keep a detailed log using company database
Ensuring products are manufactured to the Quality standard
Ensuring an efficient, tidy, clean and safe working environment in the Assembly Area
Interested candidates should be able to demonstrate previous experience working in an assembly capacity within engineering or manufacturing. Candidates should have good manual dexterity, good hand to eye coordination and will be clean, tidy and efficient in their work.
Full time, permanent role
Salary is dependent on experience and capabilities
Monday to Friday 7.30am – 4.45pm (12.30pm on Friday)