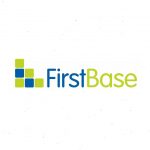 First Base Employment Limited
Applicators (UK and overseas projects)
Applicators are responsible for the application of our products on site, whether in the UK or overseas, onshore, or offshore; due to the increasing demand for our products we are looking for additional Applicators to join our team to assist both in the UK and overseas on a fixed-term basis.
Previous experience in a similar role is desirable, but full training will be given on products.
Main duties will include:
Carrying out day to day application tasks, as determined by site management and in accordance with company procedures
Operation and maintenance of application machinery, tools, and equipment, including cleaning and safe storage
Adherence to recommended stock controls
Maintaining a good standard of housekeeping, ensuring working environment is clear of waste and reporting any problems that may arise
Working in line with requirements of quality, health and safety, and environmental management systems
Ideal applicants will be:
Willing to work away from home for extended periods of time, including overseas
From a manufacturing or construction background
Good communicators and team-players
Experienced in following strict instruction and processes to complete tasks
Able to work under pressure to tight deadlines
Working hours:
On site offshore – 12 hours per day
On site onshore – 10 hours per day
Normal place of work – 39 hours per week
Pay & Benefits:
OTE up to £35,000 per annum for this role
£10.11 per hour / £20,503.08 per annum basic pay
Site uplifts and COLA payments where applicable
28 days holiday per year
Up to 6% pension contributions (matched)
Life insurance 4x annual salary
Access to well-being programmes
Access to lifestyle benefits website
Whilst our head office is based in Gloucester, we will accept applications from across the UK.
Please note that as travel overseas can be required at short notice, it is beneficial if you live within reasonable travelling distance of a major airport.
Due to the travel requirements for the role, you must hold a valid current passport and you must be triple-jabbed against COVID-19.